---
Welcome!
Thank you for visiting my printable shop. I am so happy you're here! Each printable was hand-crafted to help you get organized so you can reach your money goals faster, ditch the clutter in your life, and have peace of mind. 
There's no need to wait for shipping. Simply print these beautiful printables from the comfort of your own home. You'll save time and shipping costs, making it easy to get started towards reaching your goals. Thank you for supporting our small business!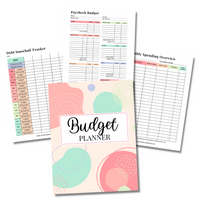 Sale
---
Cash Envelopes
Sale price $6.00
Regular price
$10.00
Sale
Sale price $6.00
Regular price
$10.00
Sale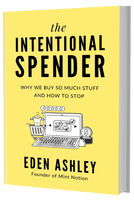 Sale
Hi, I'm Eden
After years of struggling with a shopping problem, I've been able to transform my mindset, graduate school debt-free, afford to travel more, turn my blog into a full-time job, and build over six-figures in savings.
I know how hard it can be to change your shopping habits. But the good news is that it's not impossible! My mission is to help you take back control of your spending and get good with money.
I love using printables to help me keep organized and stay motivated to reach my goals. My hope is for you to find them helpful too. It's time to make this year your best one yet! You've got this!